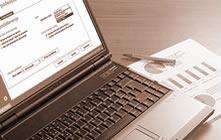 The Power You Need Without The Hassles!
CMMS Live is a true Internet application (Web Based CMMS) containing every feature you need for your complete computerized maintenance management needs. To use CMMS Live, you simply access the Internet and log into your CMMS Live account from anywhere in the world. CMMS Live has every module required to track and control maintenance for any equipment and all vehicles, requests for any kind of service, along with complete employee time and equipment warranty tracking. In addition, CMMS Live allows you to enable employees, customers or tenants to submit maintenance requests and check the status of work orders on line. You can also transmit work orders to outside vendors for completion and even produce invoices, all through CMMS Live!
CMMS LIVE IS EXTREMELY ECONOMICAL WITH ACCOUNTS TO FIT EVERY BUDGET, WHETHER YOU HAVE ONE OFFICE OR HUNDREDS; A FEW PIECES OF EQUIPMENT AND VEHICLES, OR THOUSANDS.