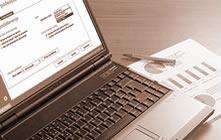 Web Based CMMS for Property Management Companies:
Streamline workflow from occupants and owners to save time & money.
Easily generate reports on work orders, costs & more.
Improve customer service by automating the request process and customer feedback.
Eliminate data entry and phone calls for service requests.
User customizable configuration designed specifically for your organization.
Automatically create work orders for scheduled and preventive maintenance.
Property history and reporting.
Asset & equipment warranty tracking
Manage employee workload and time
Contractor & insurance certificate management.
Wireless PocketPC/Blackberry access.
Document management for leases, manuals, pictures...